Walkley Cottage Inn Pub, Walkley, Sheffield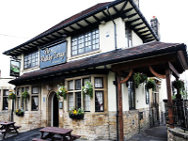 Nearby Pubs

Walkley Beer Co
(0.15 miles)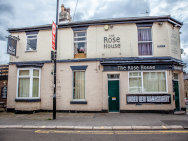 Rose House
(0.20 miles)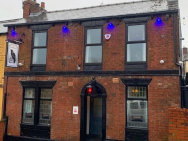 Palm Tree Inn
(0.20 miles)
Walkley Cottage Inn Public House
A family-orientated public house, offering home-made food. Catering to a wide audience providing gluten-free and vegetarian dishes. Primarily English based cuisine including pies. There is a beer garden and the pub also hosts functions including wedding receptions and funeral wakes.
Visited Walkley Cottage Inn?
General Information
Chain/Brewery:
Punch Taverns
Awards:
Cask Marque
Opening Hours
Monday:
12:00 - 00:00
Tuesday:
12:00 - 00:00
Wednesday:
12:00 - 00:00
Thursday:
12:00 - 00:00
Friday:
12:00 - 00:00
Saturday:
12:00 - 00:00
Sunday:
12:00 - 00:00
Food
Food Served
Vegetarian Dishes
Walk-Ins Welcome
Food Service Times
Monday:
12:00 - 19:00
Tuesday:
12:00 - 19:00
Wednesday:
12:00 - 19:00
Thursday:
12:00 - 19:00
Friday:
12:00 - 19:00
Saturday:
12:00 - 19:00
Sunday:
12:00 - 19:00
Pub Facilities
Real Ales
Cocktails
Beer Garden
Car Park
Smoking Area
Disabled Access
Disabled Facilities
Children Welcome
Dogs Welcome
Debit/Credit Cards
Function Room
Accommodation
Wi-Fi Internet
Entertainment
Background Music
Sports On TV
Pool Table
Snooker Table
Walkley Cottage Inn Pub Reviews
Reviewed by Harry & Auds on
Visited this pub on Friday. Had fish and chips. The fish was large, with the most delicious in-house made batter, plus home-made chips. The meal was great. Served within good time of ordering and came nice and hot.

The service was friendly efficient and made me feel very welcome.

Great value for money, too.

Had a couple of drinks that are cheaper than most places I have visited.

Friendly staff.

The pub is spotless inside and out.

Am already planning my next trip.
Reviewed by Kim Sears on
This afternoon I visited the Walkley Cottage Inn on Bole Hill Road. I went to the bar and the man behind it saw and ignored me. I waved and smiled until he came over, and asked for water. He replied by saying 'What?' this happened 3 times until he finally went and came back demanding a pound. I told him it was illegal to charge for tap water and he reluctantly gave it to me.

I went outside and realised it was out of order, so went back and complained to another member of staff. The man came over so I explained how disappointed I was with his antisocial behaviour and managed to get an apology.

I went out again and he followed me and said I wasn't welcome at the pub and tried to take my drink. It turned out he was the boss.

I went in again and complained to someone else, not willing to be bullied, but I received no help. I mentioned she shouldn't put up with this from her boss but she just looked scared. I left.

I suggest if you want to support good, local establishments, you do not go to this pub.
Write A Review
Anonymous reviews, reviews using nicknames or reviews sent from invalid email addresses will not be published.
Walkley Cottage Inn Pub News
Pub Told To Comply With Health & Safety Regulation:
The Walkley Cottage Inn has applied to erect an outside smoking shelter next to its car park. However, the pub has been told that it must install non-slip flooring in order to comply with health and safety regulations before it will be allowed to open the shelter.