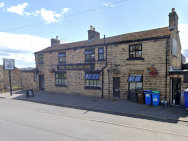 Nearby Pubs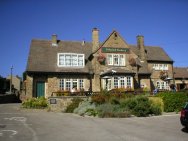 Admiral Rodney
(0.31 miles away)
Wisewood Inn Public House
The Wisewood Inn was taken over in September 2015 and given a much needed facelift.

Upstairs there are fine wines, beer and spirits on offer; including the increasingly popular Gin Palace! The food served is sublime: pizza cooked fresh in our pizza ovens, German sausage as long as your arm, and much much more.

Downstairs there is a German-themed bar with the finest imports on draught including Erdinger and Dortmunder.

The Wisewood is a great place for functions, family meals, or even somewhere to just have a nice pint.
General Information
Owner unknown
No known awards
Pub Facilities
Real Ales
Cocktails
Beer garden
Smoking area
Car park
Disabled access
Disabled facilities
Children welcome
Dogs welcome
Card payments
Function room
Accommodation
Wi-Fi Internet access
Pub Entertainment
Background music
Sports on TV
Beer Menu (Powered By Untappd)
Tranquility
Style:
IPA - Session
ABV:
3.80%
Brewery:
Abbeydale Brewery
Last seen:
Untappd is a new way to socially share and explore the world of beer with your friends and the world. Curious what your friends are drinking or where they're hanging out? Just check their profile where you can toast and comment on their beers!
Ready to start drinking socially? Get the Untappd app here!
2 Reviews of Wisewood Inn:
Add Your Review