Queen's Head Pub, High Green, Sheffield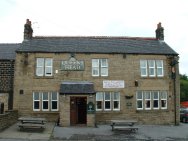 12 Wortley Road
High Green
Sheffield
S35 4LU


Nearby Pubs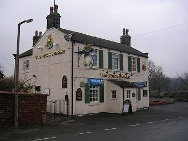 Pack Horse Inn
(0.23 miles)
Queen's Head Public House
Freshly refurbished old English pub. Decorated with historical pictures of Sheffield.
Visited Queen's Head?
General Information
Chain/Brewery:
Punch Taverns
Awards:
Opening Hours
Monday:
12:00 - 23:30
Tuesday:
12:00 - 23:30
Wednesday:
12:00 - 23:30
Thursday:
12:00 - 23:30
Friday:
12:00 - 00:30
Saturday:
12:00 - 00:30
Sunday:
12:00 - 23:30
Food
Pub Facilities
Real Ales
Cocktails
Beer Garden
Car Park
Smoking Area
Disabled Access
Disabled Facilities
Children Welcome
Dogs Welcome
Debit/Credit Cards
Function Room
Accommodation
Wi-Fi Internet
Entertainment
Background Music
Sports On TV
Pool Table
Snooker Table
Queen's Head Pub Reviews
Reviewed by Natalie on
We love this boozer and we all stick together, everyone knows everyone and look out for each other, especially in times of need.

For the narrow minded people who say that we're scumbags, I'm truly glad that they'll be taking their opinion elsewhere, I hope the brewery enjoy the video.
Reviewed by Peter Hulbert on
I just called into this pub to treat my mother to a small drink whilst awaiting the China Wok to open. OMG... what an absolute disgrace of a dump. It was such a dump I decided to sit outside, away from the trash lowlifes inside.

However, two females decided to follow and also sit outside. The language and volume of such was something to embarrass a tramp, which kind of described them quite well.

The landlord should be kicked out of here for allowing this in the street, he is after all responsible. I will be writing to the brewery and providing a copy of the video I took, but I warn you all, this is no pub for your family or anyone for that matter. The scum that enters the door sums it up very well.
Write A Review
Anonymous reviews, reviews using nicknames or reviews sent from invalid email addresses will not be published.
Queen's Head Pub News
We have complete details for the Queen's Head pub in High Green.